Everything else just isn't a Subaru
You may have noticed that Subaru owners are not like other car owners. There is something different about them. They affectionately call their cars "Subies," and can be heard bragging about them on a regular basis. It is no surprise that in a 2016 study done by 
Experian
, Subaru ranked number 1 in customer loyalty. Once you own a Subaru, everything else just isn't a Subaru.
As a member of the Subaru family, you have to ability to add your own personal touch to your new or used car. These are called "Badges of Ownership." It is a program through Subaru of America where you can pick badges to place on the back of your car. Perhaps you want to show your love for pets, the outdoors, or the armed forces. Maybe you are particularly happy to have your 8th Subaru, or want to show off being a member of the 200k miles club. Either way, there is a wide variety of ways to show off how your Subaru fits your life style.
The best part about the badges is that they are free! Subaru of America will ship them right to your house with instructions on how to apply them to your car. There is no limit to the number of badges that you can order, so choose all your favorites and show off your love for Subaru and the adventures it will take you on. Check out the example below!


 
Subaru releases news badges all the time so it is worth checking back every so often to see if they have 
something new that you might like to add to your 
collection. Sometimes they even allow you to vote on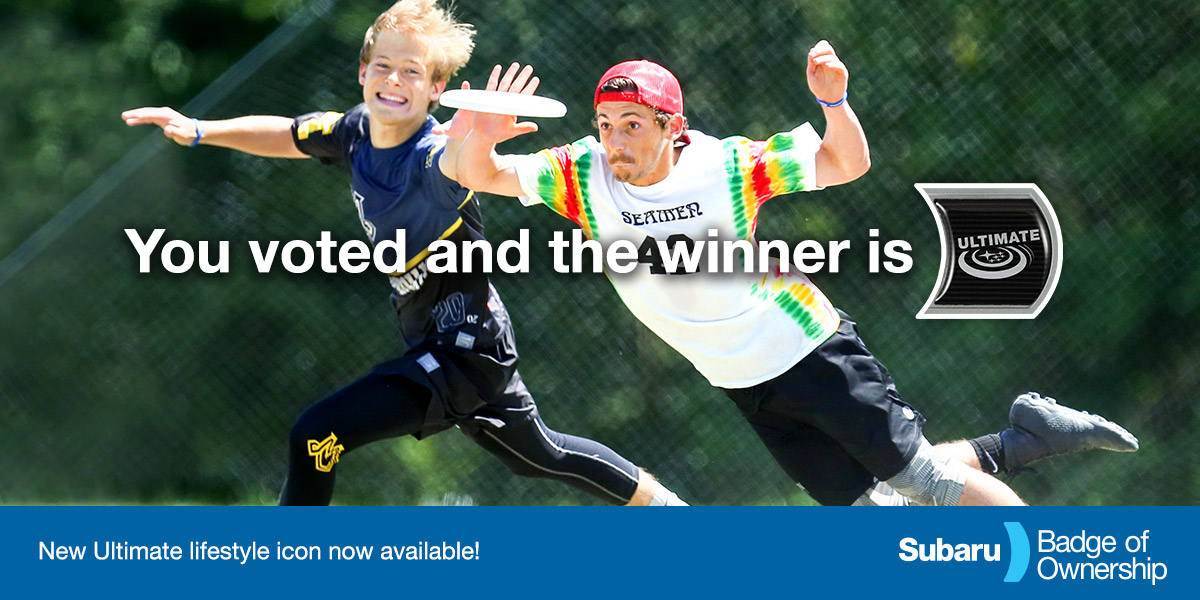 which one you'd like to see next. For example, the newest edition, Ultimate Frisbee, was voted for by Subaru owners. Â 
So what are you waiting for? Get out there and create the perfect Badge of Ownership that best reflects you and your Subaru. For more ideas or to share your own check out #SubaruBadgeOfOwnership