Heart in business. It's a philosophy many folks hear mentioned quite a bit, but what does it mean for us? It means understanding that people spend their hard earned income emotionally. It means accepting the responsibility as recipient of these dollars, and taking our response beyond just simple gratitude. To North Country Subaru, heart in business means turning our income around and putting it back into the community. We'd like to share with you a few stories from some of our favorite outreach missions from over the summer and fall.
In June, co-owners Eric and Jared Lendrum delivered over 60 blankets and several care package gift baskets to the CR Wood Cancer Center at Glens Falls Hospital. The act of helping cancer patients in the community was rewarding enough. However, something incredibly special happened after the delivery. A customer and friend of Eric's called him, and explained that her brother was one of the recipients of some of the gifts.

On August, 5 members of the Lendrum family participated in the Churney Gurney bike race. Proceeds of the event went to Under the Woods Foundation, a non profit that sponsors two summer camps for "differently abled" children on the autism spectrum.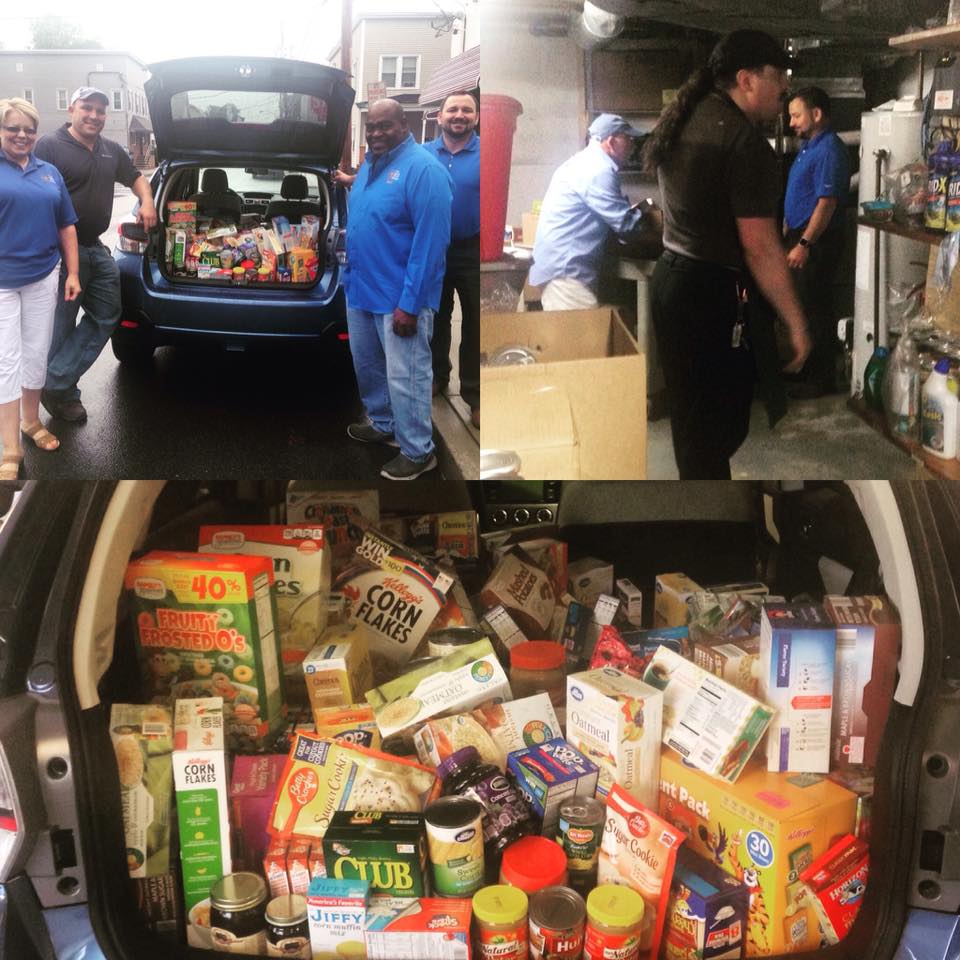 Also in August, we sponsored a "Drive For Hunger" campaign. Any customer who brought in ten or more non-perishable food items received 10% off their service bill. With the help of many kind folks, we stuffed a Subaru Crosstrek to the brim with food and dropped it off at the Open Door Mission, a food pantry in our community. Many of the items were specifically geared toward supporting the Open Door's "Backpack Program", an initiative that helps feed area school children breakfast and lunch during the school day. During the drop we were granted the opportunity to get a tour of the facility, see the shelves, meet some of the many people that the Mission aids, as well as learn about new and exciting things in store for Open Door.
October was Subaru Loves Pets month, a program inspired by Subaru of America. Being that we are passionate animal lovers, we at North Country Subaru wanted to take this program as far as we could. We selected Friends of Phoebie Animal Rescue, Inc., as our recipient. We hosted a supplies drive that, thanks to our customers and friends' support, collected over 500 lbs of dog and cat food, 50 lbs of litter, and nearly 100 toys! On October 15, we held a live adoption clinic and we probably had way too much fun. We had live music and refreshments, but even better, what we have fondly started referring to it as a "puppy party"! Friends of Phoebie brought in several of their animals and during the clinic, four dogs found loving forever homes, two of them to VERY happy North Country Subaru employees! We offered to sponsor the adoption of any customer who purchased a new or pre-owned vehicle from us during the entire month, and we're in the process of sponsoring one of those adoptions right now! We simply cannot wait to see which pup our customer selects. We love hearing the stories about humans and animals finding new best friends alike.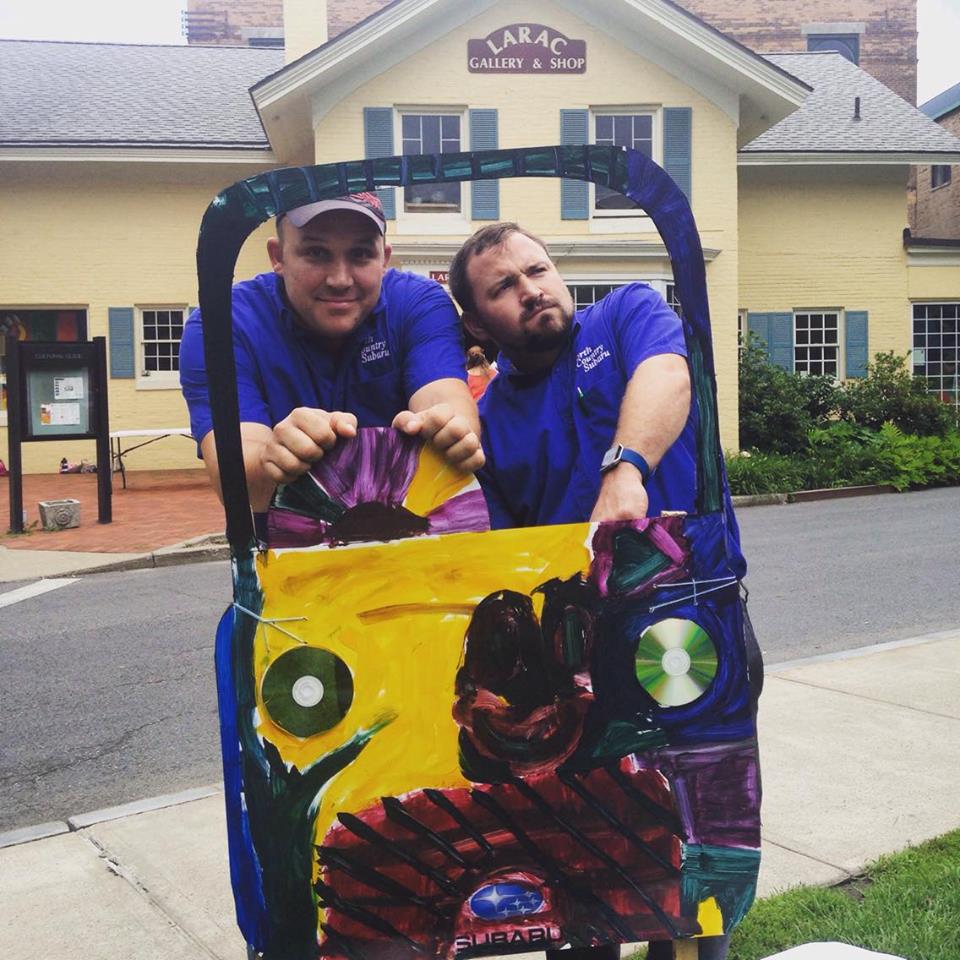 It's hard to pick which story is our favorite, so we've narrowed it down to two and not-so coincidentally, they both involve children. At the end of the summer we partnered with the Lower Adirondack Regional Arts Council (LARAC) to sponsor a summer arts camp. On the final day of camp, Jared and Eric went to hang with the kids and make crafts (and really proved their prowess with pipe cleaner art). Upon arriving they were surprised with the most wonderful gift: a handmade custom painted Subaru cut out created and decorated by the kids! A few weeks later, we were afforded the opportunity to donate several hundred science books to Abraham Wing School. This event was so much fun. Jared and Eric met with the school Librarian, Principal, and several students representing each grade level and talk science and history. Jared, being a scientist himself, had an especially excellent time talking about frogs with the kids. We all smiled a lot when we realized the kids obviously would rather have their noses stuck in the books than talk to us, which in our "book" isn't a bad problem to have!
In closing, we really love this place, and these people, that we call home. North Country Subaru doesn't just stand for the sole purpose of individual profit. We believe that we are all in this together, and it is so incredibly crucial for those who are blessed with the resources to give back to the community do so in every way possible. We truly do not solely sell reliable cars you can count on, but we want you to know that we are people you can trust.