As you may know by now, Subaru loves the Earth. This is especially true for those of us who work at North Country Subaru. The other day the weather finally seemed to break and we were able to open the windows to the outside world. The fresh spring air filled the showroom and everyone seemed a little more energized. It would appear that spring has finally sprung for upstate New York. This means our all-wheel drive cars can go from trekking through the snow, to barreling through the mud for off-road adventures. At least a few of us are excited for the outdoor activities that we put on hold during the winter months.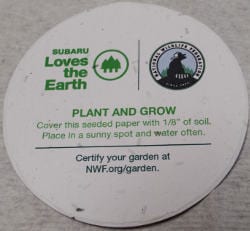 This year North Country Subaru is giving out seed cards to celebrate Earth Day on April 22. These small pieces of cardboard contain wildflower seeds. They are incredibly easy to plant. Literally, all you have to do is put them 1/8 inch under some dirt and add water regularly. Interestingly enough, wildflowers do not need high quality nutrient rich soil. So come on in anytime during the month, grab a seed card or two, and try planting some in places that do not seem to grow anything else.
A few years ago, I used to work for a gardening company. All day new plants and products needed for lawns and gardens surrounded my environment. Every year I would have a desire to grow my own plants and vegetables. We try to grow various vegetables and herbs on our back porch. Therefore, when this event came around and seed cards started to be distributed I could not resist the urge to try to grow some of these wildflowers myself. I went out and bought a pot small enough to fit on my desk and now I am eagerly waiting to see these seeds begin to sprout. Dakota Morgan has also planted one of these seed cards in a pot near his desk. I will update this post periodically to show the progress of these growing wildflowers, so check back every couple of days or so!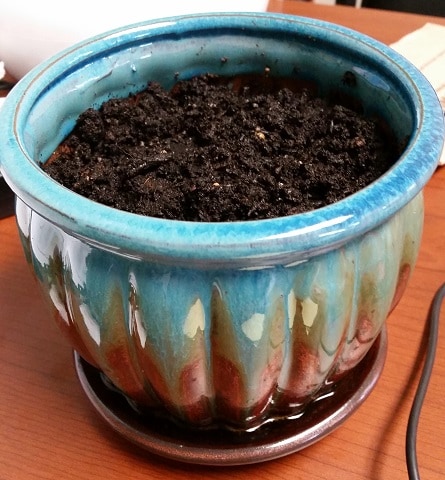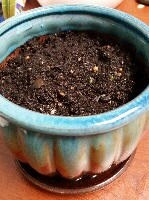 We have a lot of seed cards to give away, and hopefully they can all get used to help brighten up our community. Wildflowers also provide necessary nutrition for bees and butterflies. Not in the market to buy a car or even test-drive one? No problem! This is about spreading the love and showing our appreciation of the Earth.
Did I mention that the seed cards also offer a chance to win a $5000 garden makeover? This is in partnership with the National Wildlife Federation. Their goal is to promote the well-being of wildlife in the area. A display can be found in our showroom containing the necessary products to create a certified habitat through NWF. At the end of the event, these products are being donated to the Abraham Wing Elementary School in Glens Falls, NY so that they can build their very own habitat.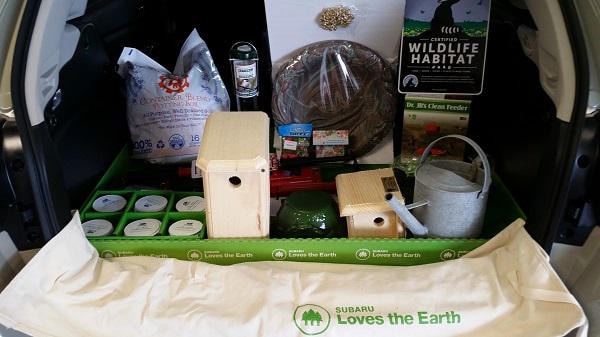 More information about Subaru's partnership with NWF can be found at the following links:
http://nwf.org/subaru
http://nwf.org/certify
http://nwf.org/garden