This April Fool's Day was no joke for North Country Subaru. Instead, it was the opposite. There was quite the party going on here. In case you missed it, here is a quick recap of all of the fun.
First and foremost, this was a celebration of the service department. When you walk in there are two things that you might notice. The first is the newly constructed reception desks where you will check in your car and provided the necessary details to our friendly and helpful service team. Then, directly behind you is the expanded service bay. One of our favorite features here at North Country Subaru is the proximity sensor doors. This means that as soon as a car approaches the garage doors, they will automatically open without the need for manually pressing any buttons on the inside!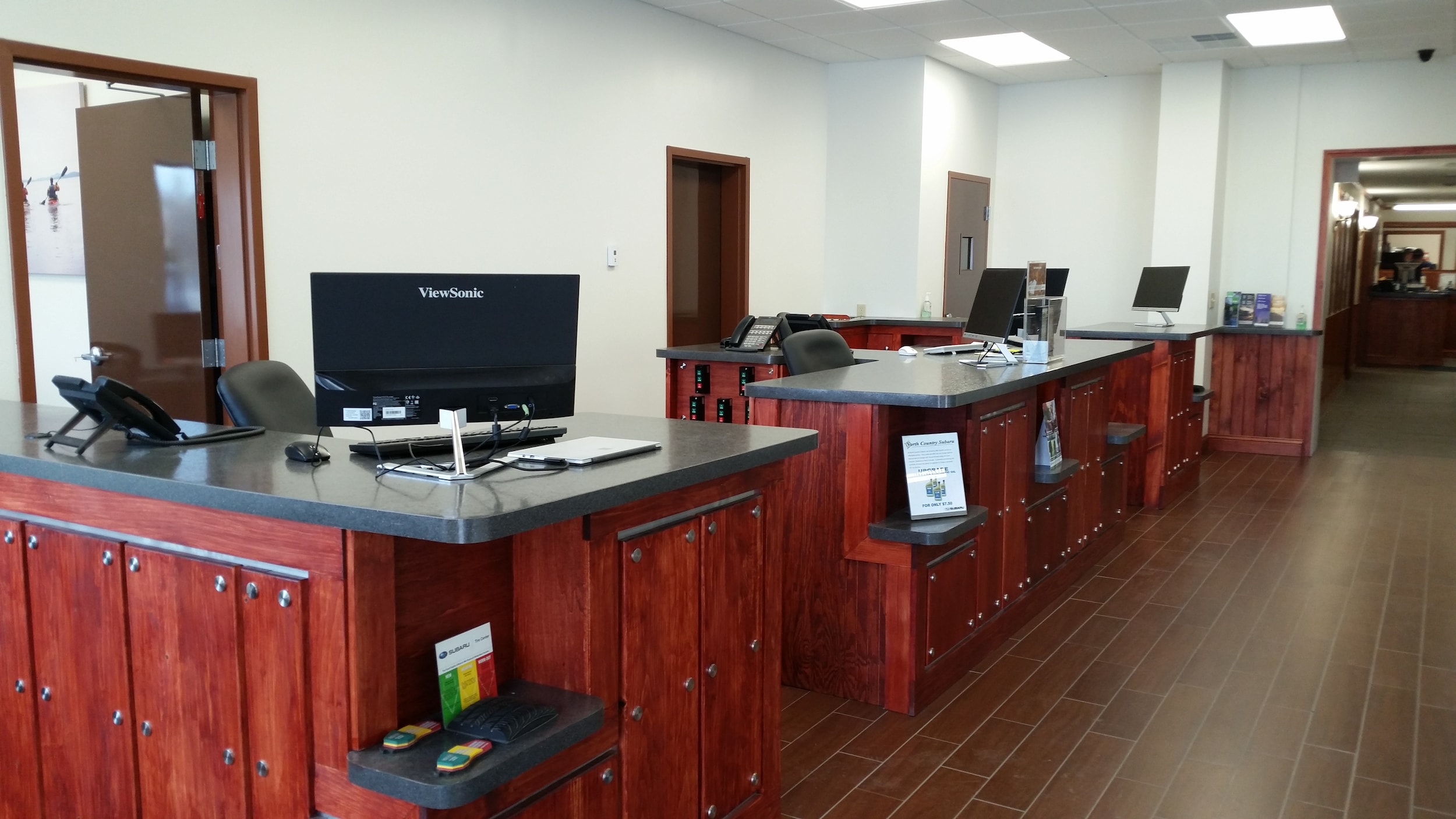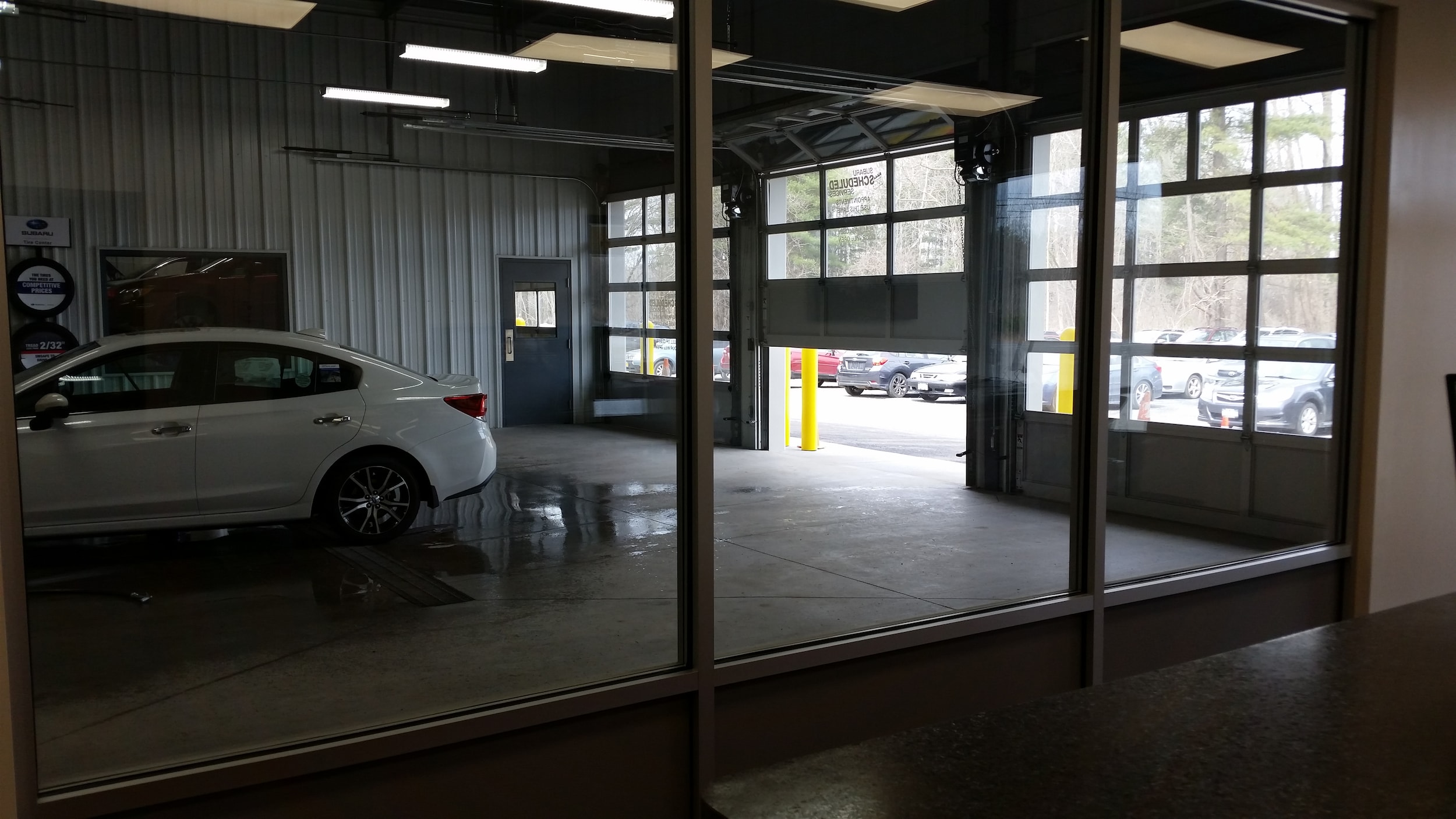 However, the more important part for our service customers is that this new expansion allows for us to have an Express Service Bay. This means that routine maintenance repairs will be completed quicker allowing for a shorter wait time when you need something like an oil change, tire rotation, or simply new windshield wipers. We hope that if you have had great service with us in the past, it will be even better going forward. It's not too late to stop by and check out the new edition for yourself.
The next part of the celebration was the national recognition of the newly designed 2017 Impreza. This was known as the "More 2 Love Launch Event." This car has a lot to offer at a great price tag. It is being called the new car for the new generation of drivers. There is still a beautiful hyper blue one sitting in our showroom. This car has a sporty feel to it while still maintaining the great safety features that Subaru is known for. Not to mention that the gas mileage is at the top of the charts for an all wheel drive vehicle. If you ask me, I think this really is More 2 Love!
Not one to forget about our community we had a number of different local organizations here to celebrate with us. We had Aaron Bovee, our very own Subaru ambassador, here with his hyper blue STI. There were a variety of official racing cars here for our guests to check out and take pictures with. There was even a classic race car!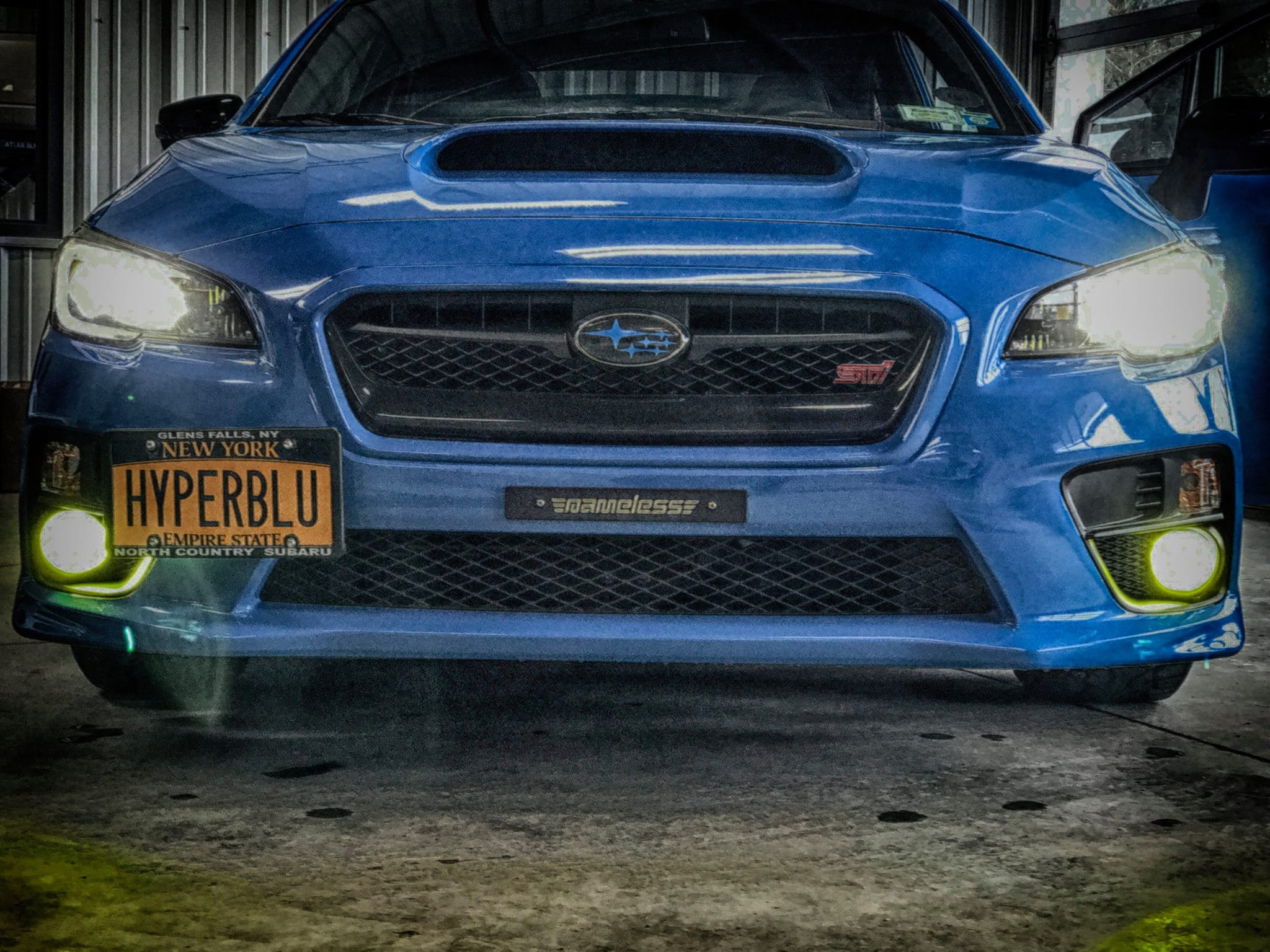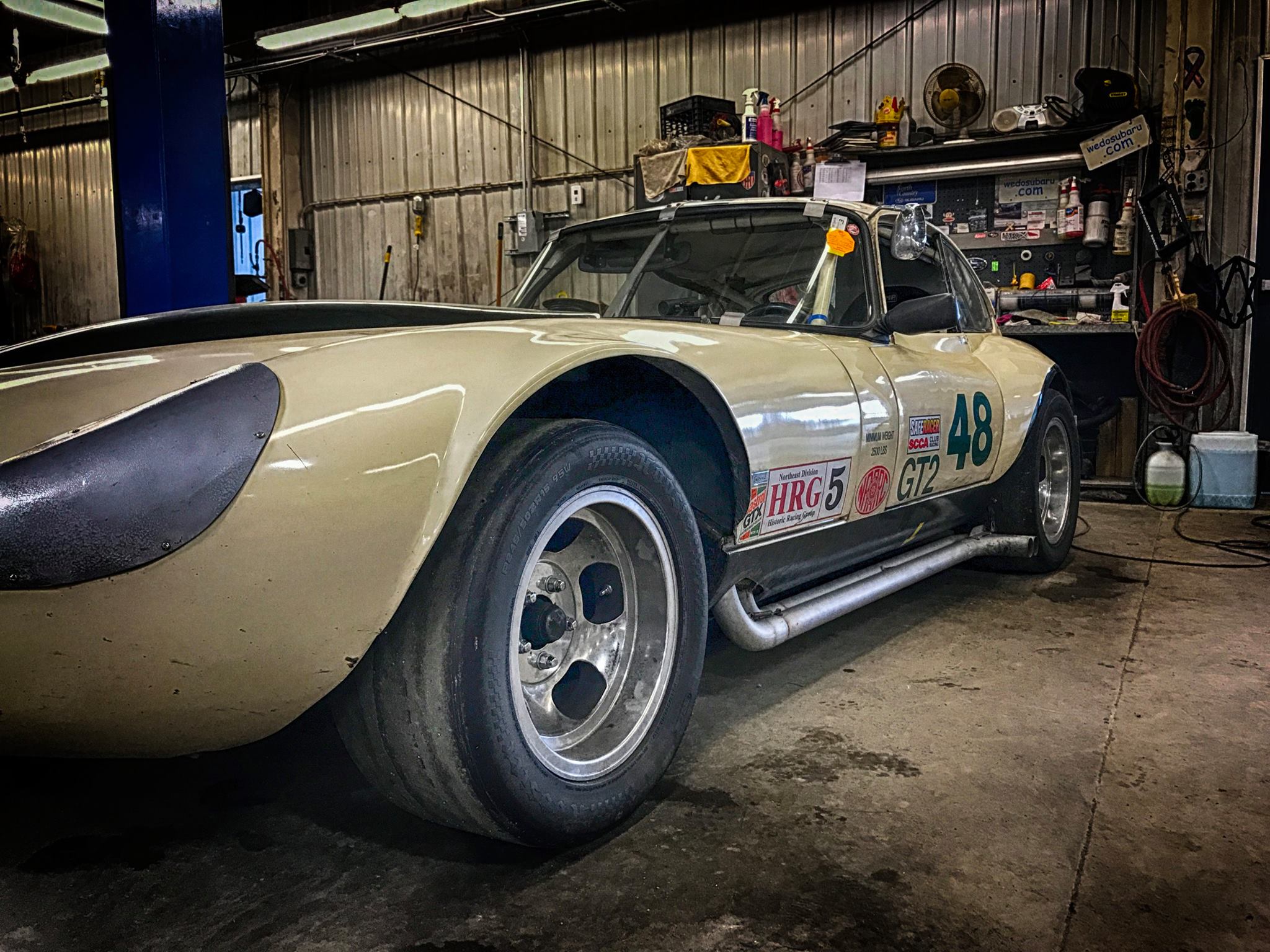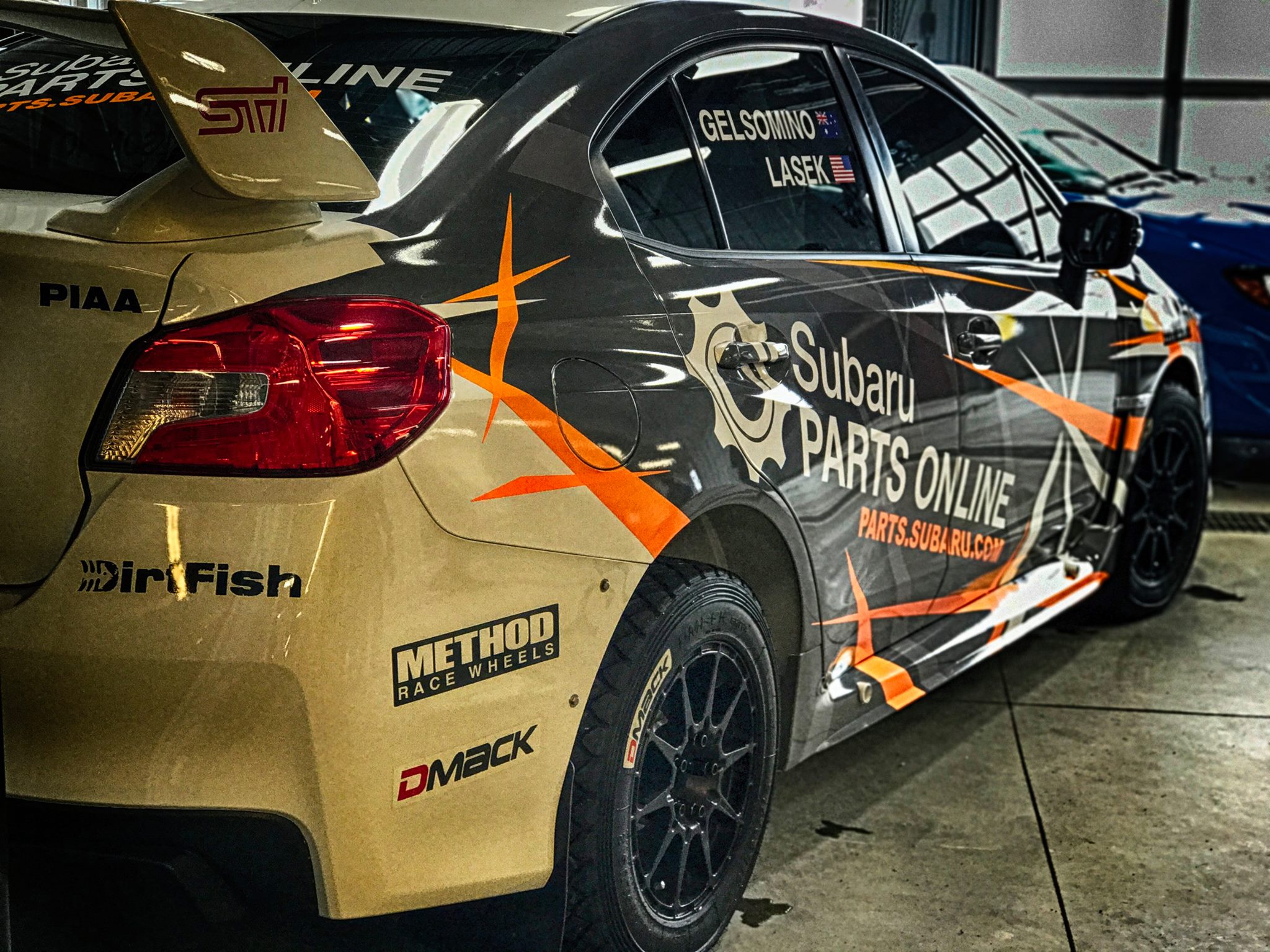 Photo credits to our very own Dakota Morgan
We also had a table set up for F.A.C.T., a local cat rescue. Food and litter donations were brought in to help aid their efforts in the local community.
My wife and I showed up a little late to the party as things were supposedly winding down. It was still a lively atmosphere in the afternoon when we were there. We brought our dog with us, and many others did as well. (In case you didn't know, North Country Subaru is pet friendly. I've personally seen all the sales associates light up when someone brings their pup in to say hello). There were children running around playing, families and friends socializing, lot's of test drives, and lots of talk about the car we love most – Subaru.
Even though we showed up late, we still managed to get a slice of pizza from "Pies on Wheels." It was delicious. I never would have thought that zucchini on pizza would taste so good.
We would be lying if we said we weren't a little worried that the weather would scare folks away (well, at least those who don't own a Subaru yet). But this wasn't the case. For the most part the weather held off and it was a successful event. We had well over 100 people come through our doors on Saturday to take part in the celebration.
Stay tuned for our next event. We hope to see you there!