If you are looking for a "too long, didn't read" version of this story, then look no further. Yes, snow tires can make a huge difference for your car. I was not a believer in them until I bought my first set for my car last year and I cannot believe how much better and more reliable my car is with them. Feel free to read more about my story and experience with snow tires.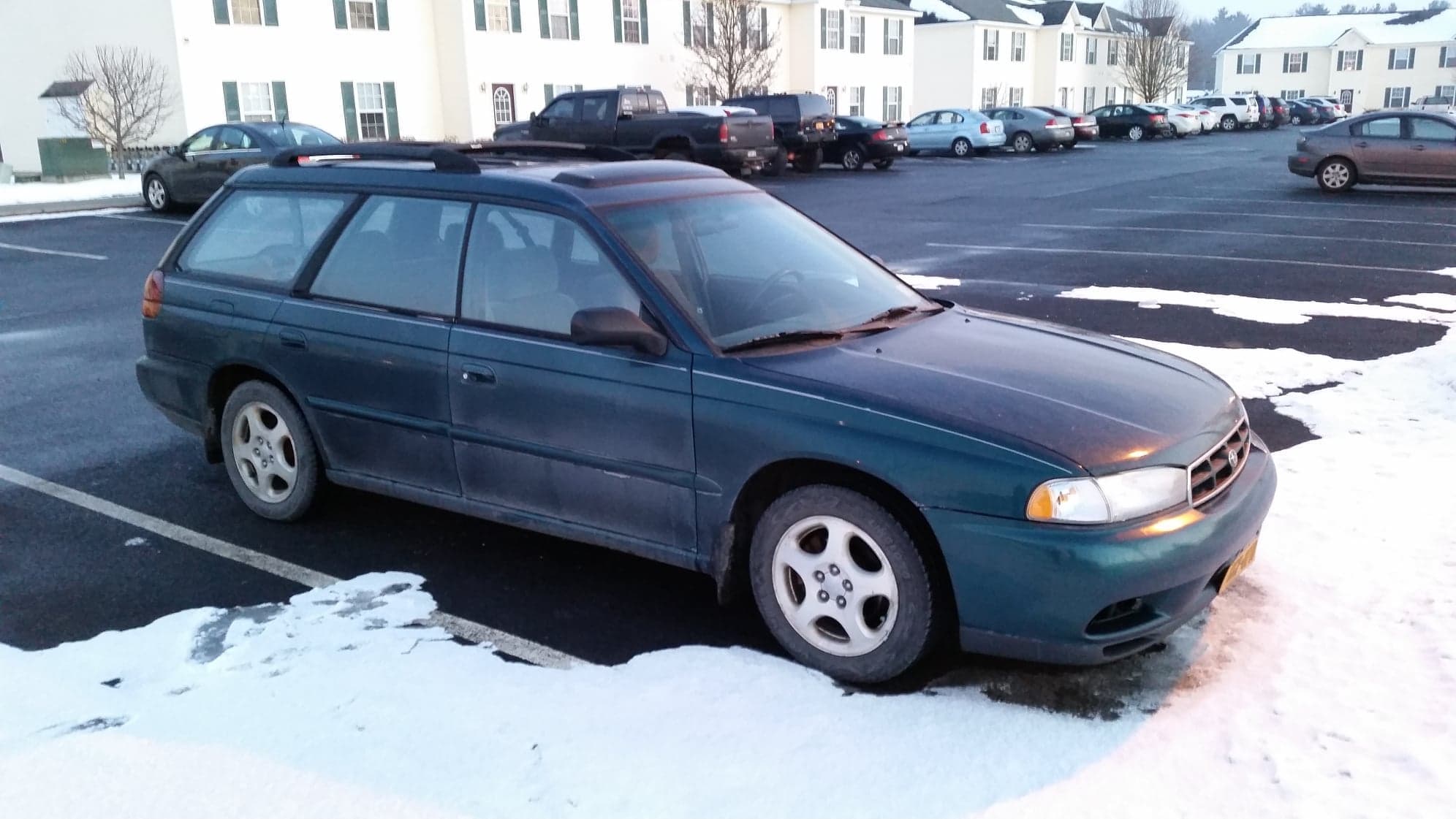 My very first real car was a 1999 Subaru Legacy. This was a great car. I drove it 800 miles back and forth to college numerous times on I-90. It seemed like every time I drove home for Christmas it would be the first major snowstorm in the Great Lakes area. Road conditions would be treacherous and downright dangerous. Nevertheless, that Legacy pushed through the snow like a champion.
The all wheel drive likely made all the difference back then. We never purchased snow tires for it, but I can imagine it would have been unstoppable with them. I drove that car all the way to 220k miles when I decided it was time to let it rest. With a check engine light on, a broken cruise control system, and various other needed repairs, I surrendered my dear Subaru for $800.
Being a recent graduate, and only having seasonal employment at the time, I set out to find a car that fit the following conditions: Cheap, Low Miles, and preferably less than a couple of years old. Anyone who has shopped for a used Subaru knows that a Subaru like this is a unicorn. The darn things hold their value so well I just couldn't find one that fit my requirements. After all, I traded in an ailing 16-year-old Legacy with over 220k miles and still got $800 credit for it (another dealership even offered me $1000!).
It was here that I made my mistake and bought a car that has no business being on the road in Upstate NY in factory condition. I got a nearly new Chevy Sonic for a great price. It fit my requirements and I told myself that someday I would buy a Subaru again someday (I've wanted a blue WRX since I was 14). I bought it at the tail end of winter so I never had to worry about snow and ice… until the following year.
I realized I was in trouble when this little car couldn't stop or go when there was a half inch of snow on the ground. I would spin and slide with nothing more than a dusting. This is bad news considering there are plenty of days where we get close to a foot of snow overnight even in the lower elevations of Queensbury and Glens Falls.
There were times in college that I would laugh as I saw the big F150's stuck in their parking spots unable to back out of their space without shoveling a path. I'd jump in my Subaru Legacy throw it in reverse, and confidently hop the snowplow bank behind my car and I was on my way. It never once got stuck. Driving in winter was just like driving any other day. Actually, it was better because I could wave at the people with the massive trucks who were stuck as my little Legacy cruised around uninhibited.
Now that I was driving this little Sonic, every time there was an inch of snow in the forecast dread came upon me. How would I get to work, how would I get out of my parking spot (I got stuck in like 4 inches of snow)? What happens if I slid while driving down the road? I felt unsafe and ill equipped every time I had to leave and there was snow on the ground. I managed to make it through an entire winter in this condition, but not without difficulty and anxiety.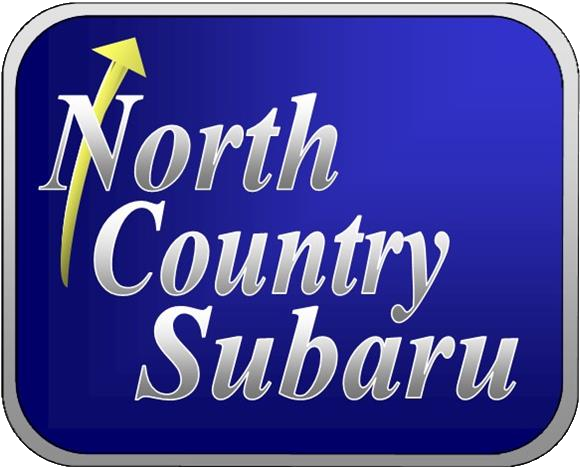 When I started working at North Country Subaru, I began to hear more about snow tires. Of course, I had heard about them, but I didn't really think they would make much of a difference for my tiny car. I figured they were just trying to sell me on something that wasn't really going to make much of a difference. Nevertheless, my fear of driving in the snow and my need for reliable transportation to and from work caused me to eventually give in and give the snow tires a chance. At the very least, it would extend the life of my regular all season tires.
I remember the day I purchased them and got them put on. The forecast was calling for 6-10 inches of snow overnight. I knew that in my car's current condition there is no way I'd make it to work. So I drove home that night with my new snow tires ready to see what would happen in the morning.
I couldn't believe it. I backed out of my snow-covered parking spot with no problems and I made it all the way to work without slipping or sliding once. I couldn't believe what I was experiencing. I wouldn't have believed anyone else if they told me. It was like driving a completely different vehicle! Sure, it still wasn't the same as driving an all-wheel drive Subaru with snow tires, but I was able to safely drive to work and back.
The rest of the season was just as smooth. I never slid or felt like I was going to go off the road. Previously, every stop sign and red light caused me to hold my breath and worry that I was going to slide too far into traffic. My next vehicle purchase will still be a Subaru, but for the time being, the snow tires made a huge difference!
Therefore, even if you are like me and are wishing you owned a Subaru but are stuck with a small normal car, I highly recommend you come in and speak with our Parts and Service Departments (We even have a Tire Center portion on the website, and be sure to check to see if there are any Specials going on!). Let them know what size tires you need and see if they can turn your slip 'n slide car into a reasonable commuter. It made all the difference for me!
-Zach Haas