Our motto:
"Cars you can count on. People you can trust."
Is more than a motto. It's a mission and philosophy.
Our passion for Subaru's runs deep and we take a 
lot of
pride in the performance and reliability that 
comes with
the brand we sell. If we didn't believe in our cars, we

wouldn't have continued to sell them the past 40 years.
where their performance really shines. We really love our
Subies, and isn't love what 
makes a 
Subaru a Subaru?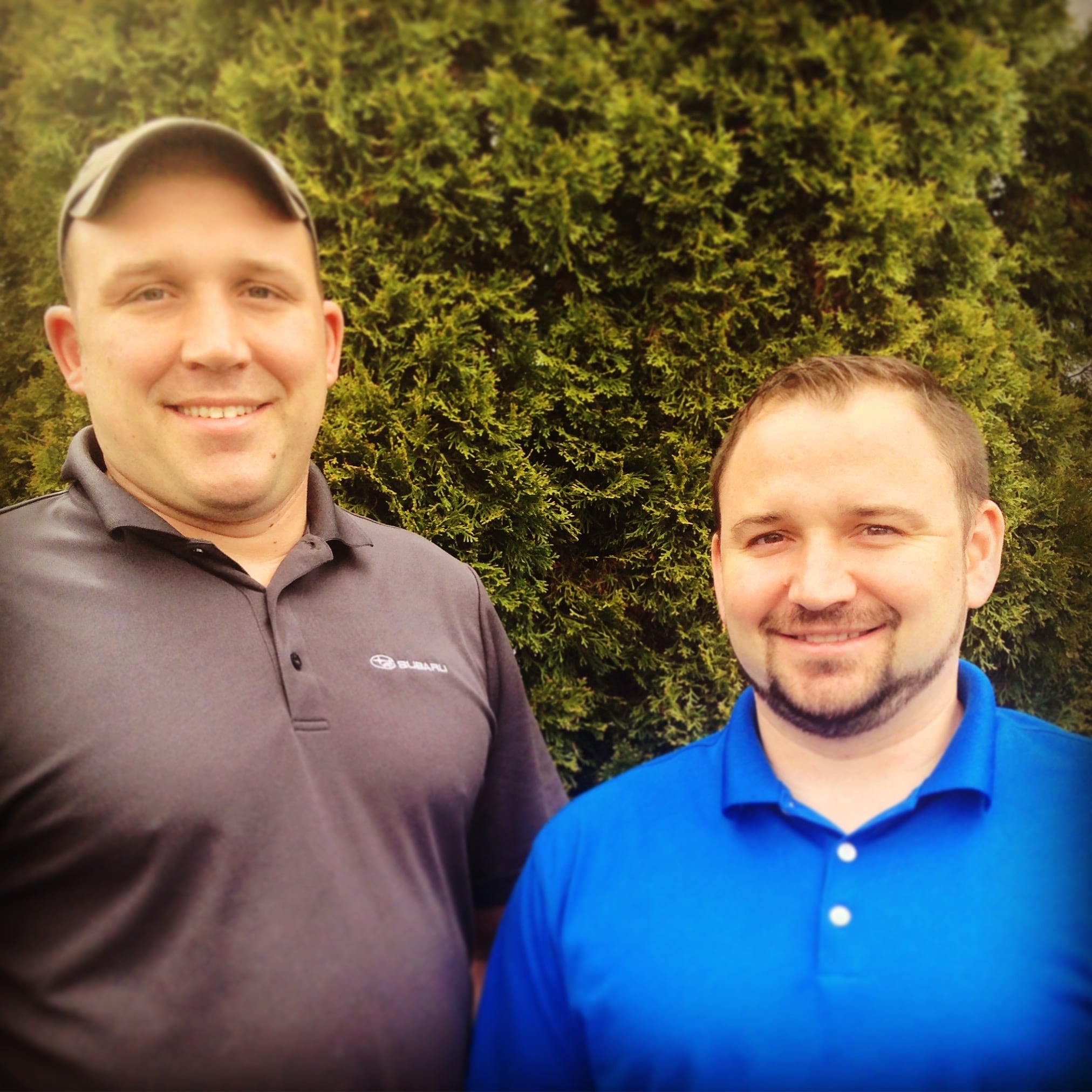 ---
North Country Subaru is a family owned and operated Subaru dealership located in Queensbury, New York. We first opened in November of 1976 under the name of North Country Imports. Back then we used to be a Saab dealer as well (hence the name Imports). The building that we are still using today wasn't completed until five years later in 1981.

Since then we have continued to grow in many different ways. Just this past year we have had two major additions to the facility. One is our expanded service area where we are better able to handle quick fixes and increased volume (the more cars you sell, the more oil changes you need to do). Second is our touch-less car wash. This means that when you bring your car in to get serviced, it will come out nice and clean! Finally, our next project is going to be a new waiting area. This will be a quieter room without a tv so that our customers can get some work done while waiting for their car to be serviced.

Being located at the foot of the Adirondacks and Lake George, there is plenty of adventure right in our back yard. Whether you filling your Outback with camping supplies, putting kayaks on top of a Forester, or strapping bikes to the back of a Crosstrek, you're sure to find fun around the next corner with a Subaru. More of a snow bunny? All of our Subaru's are all-wheel drive meaning the snow is nothing more than an ally. So pack up the skis, snowboards, and snowshoes and we'll see you on the slopes!
---
Not only do we sell new and used cars here at North Country Subaru, but we also repair and service all types of cars. 
The Body Shop
 has its own set of highly trained professionals that can get your damaged vehicle back in shape. They can also do custom jobs and give your vehicle a one of a kind look. Is your car making a funny sound or in need of routine maintenance? Our
Service Department
is here to help! Have your own set or skills and just need some genuine Subaru Parts? No problem, we have a
Parts Department
as well. The reason each of our departments receive such great praise from our customers is because we have courteous and professional staff. This is because our staff is enthusiastic about cars in their personal lives as well. A number of our staff members even participate is races. Check out our
North Country Racing
page for more details. '
Naturally as formal Subaru dealer we maintain a wide range of
New Subaru
models (including the WRX, Forester, Legacy, Outback, Impreza, and Crosstrek). However, we also offer various
Pre-Owned
vehicles. 
As part of our company goal to provide drivers from Troy to Queensbury with everything automotive, we make sure that the only used cars 
we carry are reliable and affordable enough to get you through a New York State winter safely and comfortably.
Secret to Success
Really, our success isn't a secret. It comes down to having dedicated staff in every department that we have here at North Country Subaru. From our tenured staff to our new employees, you'll find all the expert help you need. It is our goal to makes sure that you have a great ownership experience with us long after you buy your vehicle - from financing to trading up. That's why we're "Cars you can count on. People you can trust."