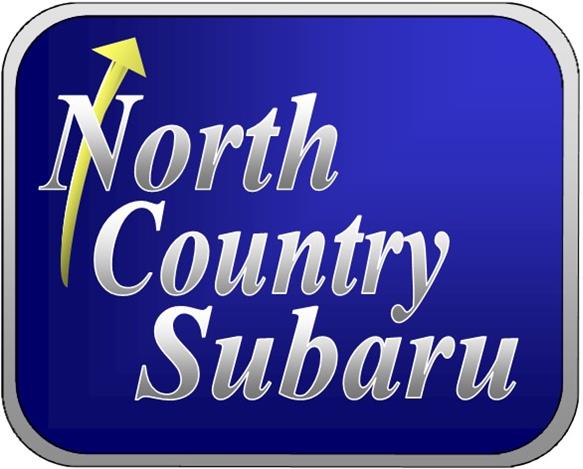 Frequently Asked Questions
Sales FAQ
Q1) When I purchase a car, where do I pay my taxes and registration? 
    Answer: It does not matter where you purchase your car, but where it will be registered. The taxes you pay will be paid to the State and County of registration. For example, if you reside in Albany County, but buy your car in Warren County, you will still pay the sales taxes assessed by your county of residence. If you live outside of NYS, then your taxes will be paid to the state in which you register your vehicle.

Q2) What is a dealer processing fee and why does it vary by dealer?
    Answer: The dealer processing fee is not a mandatory state fee; rather, it is a fee assessed by the dealer to cover the costs of administering your paperwork/transaction. It varies from dealer-to-dealer because there is no standard amount charged. However, most states do have a legal limit as to how much can be charged.

Q3) I plan to pay cash! Can I get a better deal because I am not financing?
    Answer: No. Though we cannot speak for other dealers, at North Country Subaru you will get the same selling price whether you pay cash or finance your new or pre-owned car. 

Q4) I want to order a specific car. Will it cost more to order a car?
    Answer: This question poses many variables; ultimately, the answer is: No, an ordered car does not cost more than one already in-stock. Of course, there are some criteria to this. If the car you order is the exact same model, trim and options, but perhaps just a different color, then the two cars will have the same price. If the ordered car has more options or is a different model or trim, then the two prices will be different. Ultimately, there is no added cost to a factory ordered car.

Q5) If I order a car, (a) how long will it take and (b) do I have to leave a deposit?
    Answer: There are many factors that affect both parts of this question:
             (a)The time it takes for an ordered car to arrive at the dealership is contingent on which factory the car is made in, which model line it is, and what time of the year it is ordered. For instance, if the ordered model is in high demand the arrival time may take longer than a car that is not as highly demanded. 
            (b) A non-refundable deposit may be required for a factory ordered car if it is deemed to be a non-stocked inventory item by the sales manager. 
Browse New Inventory
Certified Pre-owned Cars:
What is a Certified car and what makes it different than any other used car?
Answer: This is a big topic...  

Generally speaking:
    The term "certified" is tossed around by car manufacturers everyday. Ultimately, the term means something different at each brand, but follows some general principles. A certified car by most brands means (in essence) a previously owned car that is still under a certain age and mileage. To become certified, a car (typically) must undergo a series of tests and inspections in order to qualify for some additional warranty coverage.

SUBARU Certified:
First: A Subaru that has been Certified must be under a certain age and mileage as well as have a clean CarFax Vehicle History report. This is to ensure you that not just any Subaru can wear the banner of being Certified.

Second: The vehicle must undergo a multi-point service inspection with over 140 points checked. Anything under Subaru's designated quality level is replaced to ensure longevity.

Third: The Certified Vehicle now comes with a 7 year/100,000 mile powertrain warranty (From the original In-service date. Meaning, from the date that it was registered to its first owner, or the mileage remaining until the odometer reaches a total of 100,000 miles, not 100,000 more). This is a Subaru backed warranty valid for repair at any registered Subaru Dealer in the United States. 
Additional Benefits: As this car is now "like-new," Subaru offers a one-time only opportunity to increase the Certified Warranty Coverage to full coverage, or Gold Plus (ask dealer representative for details and pricing). Also, all Certified Subarus are eligible for low-rate financing through Subaru Motors Finance, like a new car (rates vary by year, model, and finance term. Requires approval from Subaru Motors Finance).

*As this is a rather in-depth response, please contact our sales department directly for further clarification.
Finance FAQs:
Q1) Who qualifies for the rates advertised?
    Answer: The rates that Subaru posts are called "Subvented" rates. Subvented rates are available to those who 
typically
 have a credit score greater than 700, but there are many more criteria.
   For example, some clients who have not purchased a car or home before may still have a high credit score from being responsible with credit cards or student loans. However, if that person has not established credit history over the course of a few years, there may not be enough validity to that person's "high credit score." A lot of bankers and creditors will call this client a "thin file" because there just aren't enough trade lines on your credit report for that bank to elicit a large loan; such as a car loan. 
   The most common solution to this scenario is to have a co-signer on the loan who has credit history of a well paid home or auto loan. Truthfully, this is the usually the solution presented by banks for nearly everyone who has been declined for a loan or did not get the rate they desired.
Q2) Is it better to lease or finance?
   
Answer: These is no "one-size fits-all" method of finance. However, you can usually determine whether leasing or financing is better for you based on a few questions:
        a) How many miles per year do I drive?
        b) Where will life take me in the next few years?
        c) How do I intend to use this car?
    There is a big misconception that leasing is only for low-mileage drivers and that is incorrect. Consider a driver that puts 20,000 miles on their car each year. The likely intended use of this car is commuting. This person will depreciate their car at a rate of nearly 8,000 miles per year faster than the general public. If you try to trade this car in after 3 years, chances are that it will not be worth what the online sources such as "Kelly Blue-Book" or "NADA" claim its value to be because this car was driven 24,000 miles in excess of their algorithm. Leasing is a good option for this driver because after three years they can turn this (relatively) high-mileage car in and get a new one with a new warranty. 
   When does leasing NOT work? If this same driver were to know that this commute was only going to be temporary for work or school, this driver might consider a purchase because their next commute might be local in 2-3 years. Also, if this driver just "HAS TO HAVE" a WRX or BRZ  for the purposes of tuning it... don't lease it!
Q3 Where does my application go when I submit it online?
   
Answer: When you submit an application for credit on our website, it sends in 2 parts. This way, even if someone were to attempt to steal your information, they wouldn't have "all the pieces." These 2 parts come into North Country Subaru's application queue, administered by Dealer.com. This way, only administrative employees at North Country Subaru have access to it. After submitting and application, a North Country Subaru sales associate will contact you to validate your submission and clarify any specific questions about you or the vehicle you wish to purchase. Once validated, your information is transferred through a secure server to the bank for credit approval. The sales associate that contacted you for validation will also contact you with the results of your credit application.
Service FAQS:
Q1) How early should I make my next service appointment?

    Answer: 
For routine services and regular maintenance, most customers schedule their appointment as much as 1 week in advance, though it is not mandatory to do it this early. Usually, our service department has availability as soon as only 1 day away for these regular services. In the case of a vehicle break-down, we encourage our clients to contact our service department as soon as possible to schedule service.

Q2) What will I do while I wait for service?

    Answer: 
We offer a service waiting area with complimentary beverages, leather chairs and sofas, cable television, and free WiFi. If your service is going to take too long to wait, we offer a local shuttle service (within Warren and Washington Counties) and have Subaru Loaner vehicles for you to drive (upon availability).

Q3) I have my own mechanic... Isn't it cheaper to service my car with him?

    Answer: 
Many local service facilities advertise that they have lower prices for service than a dealer. These lower prices are often based on a higher labor rate per hour than ours, but use after-market parts to save on cost. Though we recommend using Subaru Genuine Parts (especially while your vehicle is under factory warranty), we too can perform your services with these discounted after-market parts and pass along the savings. Not to mention that there is little to no regulation on the mark-up of after-market parts when dealing with an independent mechanic. Check out our  "Did you Know" segment of our service page  for some more information about labor rates in our area.
Hours
Monday

08:00am - 06:00pm

Tuesday

08:00am - 06:00pm

Wednesday

08:00am - 06:00pm

Thursday

08:00am - 06:00pm

Friday

08:00am - 06:00pm

Saturday

09:00am-04:00pm

Sunday

Closed
See All Department Hours
Dealership Hours
Monday

08:00am - 06:00pm

Tuesday

08:00am - 06:00pm

Wednesday

08:00am - 06:00pm

Thursday

08:00am - 06:00pm

Friday

08:00am - 06:00pm

Saturday

09:00am-04:00pm

Sunday

Closed
Service Dept. Hours
Monday

08:00am - 06:00pm (Express 4:30pm)

Tuesday

08:00am - 06:00pm (Express 4:30pm)

Wednesday

08:00am - 06:00pm (Express 4:30pm)

Thursday

08:00am - 06:00pm (Express 4:30pm)

Friday

08:00am - 05:30pm (Express 4:30pm)

Saturday

08:00am - 01:00pm (Express 12:30pm)

Sunday

Closed
Make an Inquiry
* Indicates a required field
Directions
Get Directions