The 2022 Subaru Love Promise Customer and Community Commitment Award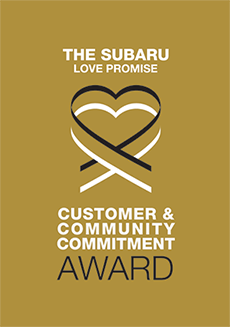 We've been nationally recognized for our dedication to our customers, our community, and the Subaru Love Promise.
We're honored to receive the 2022 Subaru Love Promise Customer and Community Commitment Award. This award nationally recognizes elite Subaru retailers who provide an exceptional customer experience at every interaction with Subaru. These retailers have also demonstrated an outstanding commitment to supporting passions and causes in their local communities in important areas such as the environment, community, health, education, and pets.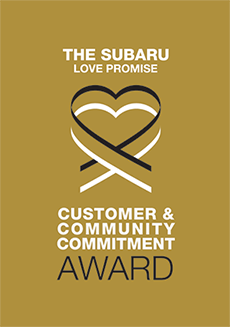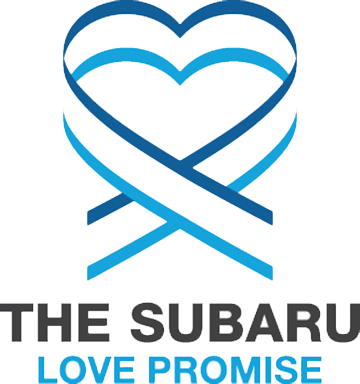 What is the Subaru Love Promise?
Subaru and our retailers believe in making the world a better place and the Subaru Love Promise is our vision of respecting all people. This is our commitment to show love and respect to our customers and to work to make a positive impact in the world.
How is North Country Subaru dedicated locally to the Love Promise?
Our Love Promise can be seen in various partnerships with local charities and non-profits. We're grateful for the opportunity, not only to be a part of our community, but to serve it as well. This is not just the area in which we work in, but where our families live and play. That is why we are so happy to be able to give back.
North Shore Animal League
Warren County Safe & Quality Biking Org, Abraham Wing School Certified Wildlife Habitat
Abraham Wing School Book Donations, Glens Falls Middle School Book Donations, Big Brothers Big Sisters of the S. Adirondacks, Harrison Ave Elementary School, Riley's Village
Under the Woods Foundation, Family Services of Glens Falls , Glens Falls Open Door Mission - Food Pantry
Churney Gurney MTB Race for Autism, Strides Against Sarcoma, Leukemia & Lymphoma Society, Riley's Village
Love Promise Stories from North Country Subaru
Subaru and North Country Subaru believe in making a positive impact on the communities in which we live and work. We uphold that belief through our Love Promise Community Commitment. Every month, we select inspiring stories from customers and partners from around our area who strive to support our collective commitment and feature them here
Lots of Love - Wendy M
Strong community members are the heart and soul of a healthy community. That said, Eric and Jared Lendrum and North County Subaru are the definition of what an individual and/or organization can do to make a community stronger and a better place to live. It has been my privilege to get to know Eric and Jared. North County Subaru and the "Lots of Love" program has allowed a small summer camp for autistic and differently abled children (Camp Under the Woods) to grow by leaps and bounds. I am fortunate enough to be on the board of Under the Woods Foundation and have seen firsthand what a positive impact North County Subaru's generosity has had on these young people's lives. I am also involved in other non-profit organizations in the area, Common Roots Foundation and Operation Santa and anything we need we know Eric and Jared are just a phone call away and ready to help. But their footprint is even larger in the community. They have embraced and spearheaded the growing mountain bike community in the area, not only by support local guides and events, but by grooming and working on the trails as well as being excellent riders!!! The world needs more community members/organizations like the Lendrum's, and North County Subaru and I am extremely grateful they are part of ours!!! Wendy Matthews Under The Woods Foundation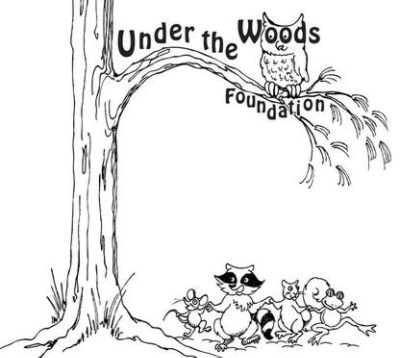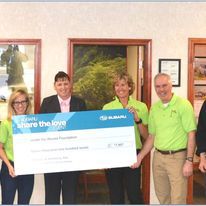 ---
The rescue of Espurranza - Deborah O
Espurranza(Espy) is just one of over eight hundred cats and kittens rescued by North Shore Animal League America's Adirondack Region in 2021. Just twelve weeks old at the time of her rescue, Espy was found all alone, cold and shivering outside in the pouring rain. She had been injured, possibly hit by a car. Thanks to donors like North Country Subaru's Subaru Loves Pets program,we were able to rescue Espy and get her the emergency medical care that she needed. Radiographs revealed she had a severe femur fracture on one leg and a pelvic fracture on the other side. After intricate orthopedic surgery and lots of post-op TLC, she made a remarkable recovery and was adopted into the loving home that she so deserved. The mission of North Shore Animal League America's Adirondack Region is to Rescue,Nurture, and Adopt felines in need from both Warren and Washington Counties of upstate New York, as well as educate the public about humane care and the importance of spaying and neutering your pets. The Adirondack Region Cat Adoption Center at 115 Maple Street in Glens Falls is the central hub of this very important work. Thank you Subaru for your support!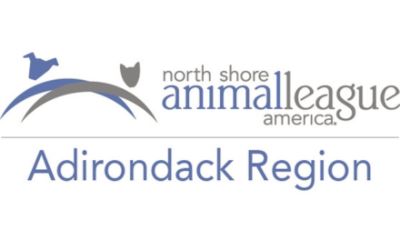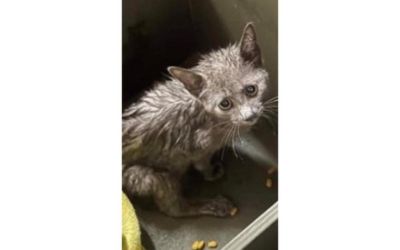 ---
Healing with Dolly Lama book reading - Patricia N
Even though I confessed that my golden retriever hated my Forester, I was invited by North Country Subaru to read from my new book about her. Dolly Lama avoided car rides at all costs. When I opened the hatch, she'd run in the opposite direction. Or she'd hide in the garage. When corralled, she refused to jump in; I had to buy doggie steps and put treats on each tread to lure her in. Once inside, she hung her head so low in despondency that drivers behind me, staring at her pitiful mug, must've thought she was being kidnapped. She was so legendary in her rejection of my Subaru that a friend sent her a stuffed Forester, which she made beg for mercy. After watching a Subaru commercial featuring dogs driving, I made a video of Dolly's avoidance strategies intending to send it to Subaru headquarters to see if they might use it as a spoof. I never sent it, but when I was car shopping for a new Forester, I did tell the staff at North Country about Dolly's Forester phobia and that led to interest in my book. So, indirectly, my Dolly - who's no longer with us - gave me the opportunity to connect with a great group of people at this Subaru dealership. Reading attendees were "treated" to a book, a Chewbaru Outbark dog toy, and light refreshments. Funds were raised for the Morris Animal Foundation, a nonprofit studying why our pets' lifespans have been shrinking. "Healing with Dolly Lama: Finding God in Dog" is a real-life novel about an unwanted gift that evolves into a beloved treasure. After a life-threatening accident, Dolly Lama, an irascible-yet-endearing puppy, becomes a muse for personal transformation. Written with authenticity and humor, it's the perfect read for dog lovers - and dog drivers! For more information about the book, event, or canine-related fundraising, email me at HWDollyLama@gmail.com. Or follow Healing with Dolly Lama on Facebook. Thank you, Subaru, for supporting pets and those who write about them. Patricia A. Nugent, author and Forester owner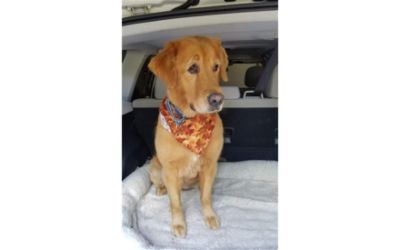 ---
North Country Subaru supports Jackson Heights! - Skye H
Jackson Heights students and teachers got a big boost of "love" through the North Country Subaru Loves Learning event, which included notes of support and a donation of $10,000 for classroom materials! "This is the most generous classroom donation I've received in my 30 years of teaching," says first grade teacher Patty Parmelee, who was able to get magnetic whiteboards, number balances, and geometric blocks for every child in her class. Music teacher Sabrina LaPointe got small instruments, puppets, a puppet tree, and music books with her donated funds. "It was such a kind donation and will be put to VERY good use," notes Ms. LaPointe. The funding allowed for the purchase of many other classroom items across the K-4 grade levels, including flexible seating equipment, organizers, and books, books, books! The large donation touched nearly all areas of the Jackson Heights educational experience, including support for kids visiting the school psychologist and social worker. "We were able to purchase big buckets of Legos, posters that describe feelings and mindfulness, social skills board games, and empathy discussion cards," says school psychologist Sabrina Columbus. "These items all support our Social-Emotional Learning initiatives, or SEL." "Since 2015, Subaru has collaborated with organizations like AdoptAClassroom.org to provide educational supplies for students," says North Country Subaru's Zachary Haas. "This year, North Country Subaru partnered with Jackson Heights School to help students start the year off on the right foot." Mr. Haas and North Country Subaru co-owner Eric Lendrum visited Jackson Heights elementary just days into the new school year to deliver a poster with encouraging messages — and received thank-you letters written by students. "The letters from the kids are great," says Mr. Haas. "We will probably display them in our showroom for a bit, because it was great to hear how the donations impacted the teachers and the students!"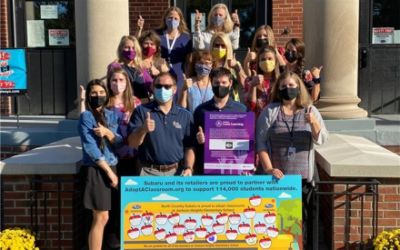 ---
Helping us to save lives - Deborah O
Nigel is just one of the many cats and kittens rescued by our team at North Shore Animal League America's Adirondack Region Cat Adoption Center. Poor, tiny five-week-old Nigel was found wandering all by himself. He was very dehydrated, had a terrible upper respiratory infection, and a lice infestation. We were able to provide Nigel with the immediate medical care he needed to save his life and the supportive care and nurturing he required to heal over the next six weeks until he was finally ready for adoption to the loving home he so deserved. To date in 2020 our team has rescued 723 felines in need and have assisted with spaying and neutering over 900 felines in the region. Spaying and neutering helps reduce the cat overpopulation and the suffering that coincides. We are so appreciative of the staff at North Country Subaru for organizing the donation drive and for the monetary donation. We thank all of you and the customers who donated. It is because of caring people like you we are able to continue our mission of saving the lives of so many felines locally.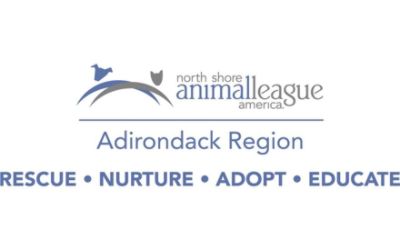 ---
Camp Under the Woods Foundation - Kristin H
As a parent with two children on the autism spectrum, I wanted to write to Subaru thanking you for the generosity your business has shown to Under the Woods Foundation over the years. When my twin boys were 3 years old (they are now 16) the Underwood family began their camp and the opportunities this program has afforded my children has been invaluable. The caring and supportive staff that works with the children at this camp is second to none. This camp has provided a typical childhood experience that would not otherwise be available to my boys. Each year they look forward to returning to see their friends and the wonderful staff that have become part of their lives. They have made deep connections and friendships that will last their lifetime. The adventures of Camp Under the Woods and the memories we have as a family have been life changing and will be cherished for years to come! Opportunities like these are few and far between when you have a child with special needs. Camp Under the Woods is a special and unique place that we are so grateful for. Thank you, Subaru, for continuing to support this program. It truly means the world to our family as well as many other local families who have children with autism.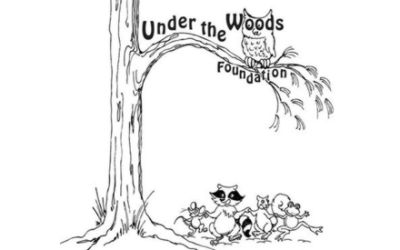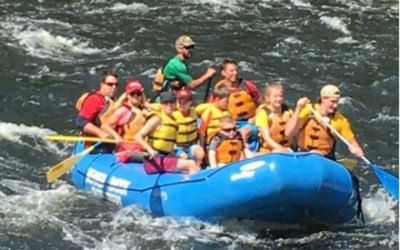 ---
Camp Under the Woods - Denise B
Since adopting them, we knew they were special in many ways, but never diagnosed, until recently with Autism. I think it was Gods way of preparing us for our granddaughter Zoey who also was born with Autism. My adoptive son Arnold has attended this amazing camp since the age of 8 , and my Granddaughter Zoey since the age of 3. This camp is amazing, it is so hard for them to fit into the real world, Arnold is now age 15, but is more like a 6 year old therefore gets along with kids more that age, and My Granddaughter is a non-verbal Autism, full of life, and joy but has no real friends, besides her family, and Arnold the same. This camp allows them to be themselves, do activities like other kids, have friends and no judgement, or bullying which often occurs out in the world due to the lack of understanding for kids like our Arnold, Amber , Scarlett and Zoey. Camp under the woods is an amazing thing to have locally for all the kids in the area have Autism or other Sensory Processing disorders, Thanks to you, this camp is possible for our kids and many others. I only wish you could see how many kids your donation helps, the smiles , the laughter, the feeling of fitting in, the smile on my son's face when he says Mom I have friends, real friends. . Your donation is doing amazing things for our kids and many more in our community. Thank you for always donating to help all these kids enjoy life , and have the time of their lives in the week they spend at camp, it wouldn't be possible without people like you. I can't thank you enough for making this camp possible to mine and along with all the other kids out there like ours. Thank you from the bottom of my heart. In case I haven't said it enough your donation is doing amazing things. Thank you Denise Backus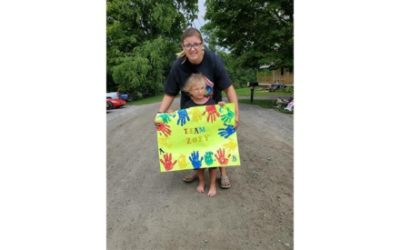 ---
Brant Lake Bike Park - Andrew C
I'm the owner of The Hub, a cafe, bar, and bike shop located in Brant Lake, NY. It's like a ski lodge or golf clubhouse, but for cycling. When we opened in 2014 we initially catered to road cyclists due to the great road riding opportunities and lack of local mountain bike trails. However, a mountain of potential loomed behind us. Three years later I was able to purchase Bartonville Mountain and surrounding 207 acres. Located directly behind The Hub, the intent was to build a single track mountain bike trail system. The park would be privately held but free and open to the public to use. I wanted to use a professional trail builder to build the best single track in the area, so I needed to raise capital to cover the construction costs. I did so by selling Founding Partner sponsorships to local businesses and through a crowdfunding campaign. North County Subaru saw the value in creating a new recreational opportunity in the area and signed on as a Founding Partner sponsor. Brant Lake Bike Park was born. North Country Subaru's participation as a Founding Partner ensured that we could build out the trails to the incredible view of Brant Lake from the top of the mountain. We named a trail "Constellation", a reference to the Subaru logo, as a nod to their contribution. I'm eternally grateful for North Country Subaru's help in making Brant Lake Bike Park a reality, as is the mountain biking community.
---
Subaru Loves Pets in the Adirondack Region - Jennifer P
All of NSALA-Adirondack Region felines are rescued locally from Warren County and the surrounding communities. They have been saved from suffering and untimely death; from situations such as neglect and abandonment. They are hungry, homeless and lack medical care for injury and/or illness. Many are trapped at properties with severe cat overpopulation, due to lack of spay/neuter in the region. Some are surrendered by owners that can no longer care for them and some are born in foster care from rescued, pregnant felines. Recently, North Country Subaru presented our organization with donations they collected during 'Subaru Loves Pets' month. We were overwhelmed by the generosity of not only the Subaru team, but their incredible customers. Donations included food, litter, toys, treats, blankets, beds and countless other items that are invaluable to our organization. Whether it be a toy for play, a bed for comfort or tasty treats, these items provide a touch of home and bring joy to the cats in our care. This enrichment, in turn, decreases their length of stay with us. After all, happy cats find homes! We also received many dog related items which helped out a very dedicated, small, local dog rescue that serves the needs of homeless pups in the immediate area. North Country Subaru's support extends well beyond the donation drive. Through social media, they educate the public about our organization and help shine a spotlight on our adoptable cats by sharing our 'Cat of the Week.' The support of our community has helped us save over 2,500 lives and provide spay/neuter services to over 2,700 felines. We can't thank the North Country Subaru team enough for joining us in our mission to rescue, nurture, adopt and educate.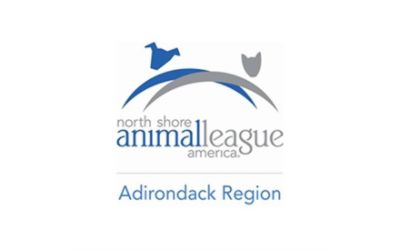 ---
Blankets and craft tins for kids - Vickie Y
My Name is Vickie Yattaw and I am the Oncology Education and Support Services manager at the CR Wood cancer Center of Glens Falls. We are honored to receive the donation of blankets and craft kids through the joint effort of LLS and Subaru. Each year these blankets are handed out to patients undergoing treatment at the CR Wood Cancer Center at Glens Falls Hospital. For many, this act of kindness and support mean so much to them. The craft kits for kids are given to children of patients are mostly handed out during our family camp and kids camp. Both of these camps are to help children and their families learn how to cope with the changes a cancer diagnosis puts on the family as a whole and each individual member. On behalf of the patients and families of the CR Wood Cancer Center, we thank you for your continued support.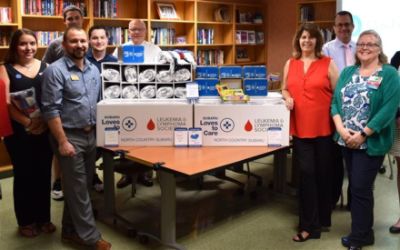 ---